Exiles P18
Välkommen till Exiles P18-lag!
Vill du komma ner och träna med oss?
Skicka ett mail till Michael.
Välkommen!
---
P18 Trip to Denmark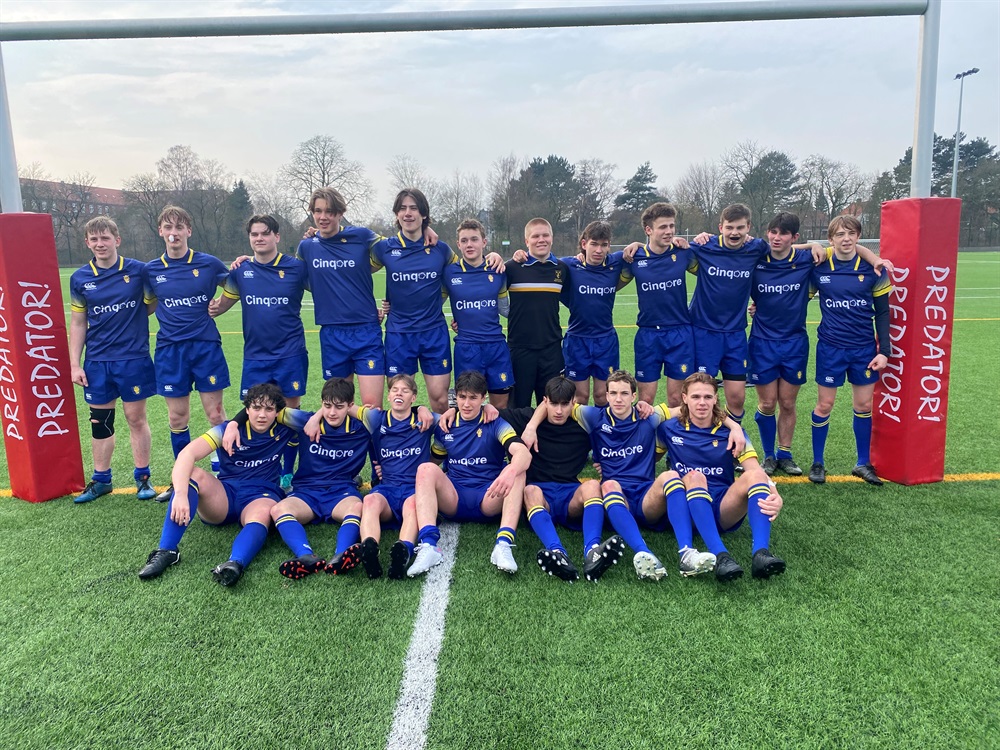 Team,
Good first pre-season performance in Denmark! To draw the Danish national team in our first full game is something to be proud of - well done!
The first match is uploaded https://www.youtube.com/watch?v=y7teC00wIAo&t=1297s
(Great try by Liam at the end! ) Second match will follow.
I was very pleased with the defensive performance in both games, especially the improvement in line speed in the last match. We have a solid foundation from which we need to build a more layered attack (more depth, more off loads, blocker plays) and less 'white line fever'!
Some players have been selected for National Team Bosen camp but there should be another opportunity for selection if Dustin attends training. I will attach the training program the national coaches have posted. Irrespective of selection you should all follow it as your fitness levels will improve.
Also big thanks to Brad for organising the trip!
No training during the week, we will have a debrief and training on Saturday.
---
---
P18 2023
Hi All,
Great turn out for for the transition yesterday.
Big welcome to the 06's joining the P18.
The 04's will join the seniors and I was very proud seeing 4 of our lads play with Exiles B team last weekend and look forward to seeing the other's joining. 04's are welcome to continue training with P18 until next season formally starts and if any are interested in coaching or helping out with the other youth teams let us know. We want to create a pathway through the club with the objective of having an Exiles B team made up players who have come through the youth section. We will also have the Malardarlan 10's which is open to the 04's and 05's.
We will carry on training until the weather breaks and will be working on fitness, strength, and speed. We will not be the biggest team next year but we can be the fittest and fastest and the best organised. Rik will taking a fitness session on Saturday 29th at 10:30 (as there is a coaches session planned by the club) and as he pointed out you all need to be fit and strong before the season starts. This will make you less prone to injury and make us more competitive in tournaments. Individually you all need to increase your strength so join a gym, if you haven't already.
I would also like you all to try for the Junior Vikings and on the 5th November we will go through speed and bronco tests so you can all see where you are and what times you need to target.
Brad is arranging trips abroad for next year and more details will follow. This will allow us to play more rugby and test ourselves against other countries.
Don't be afraid to ask questions if you don't understand anything and introduce yourselves to me if we have not met before. Try and watch rugby on youtube or other platforms. At the moment there is the women's world cup and after the autumn internationals. Also try and follow international players playing in the same positions as you.
I look forward to training you next year!
---
Silver at USM!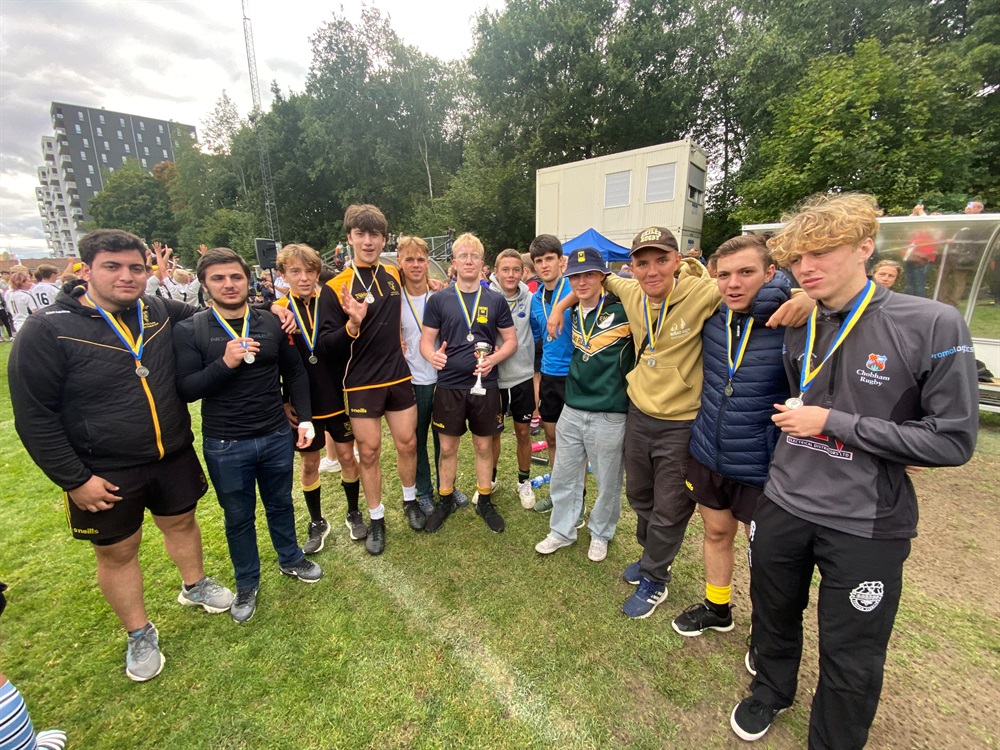 Team
Am very proud of your performance this weekend and especially today. With all our injuries and huge size imbalance you stuck in and played some great rugby to achieve silver. You never gave up, you all stepped up, and believed in yourselves as a team, well done!
Take a well earned break this week and we will let you know more info regarding the Malardalen 10's and potential match v Danish team shortly.
---
Good result in difficult conditions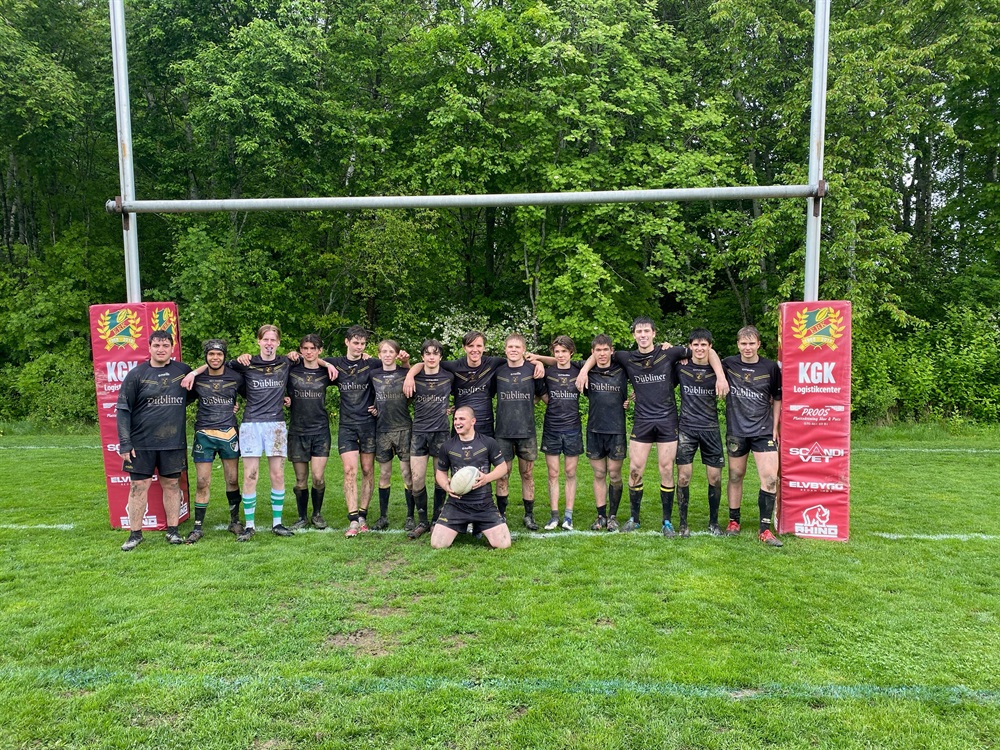 Well played Team!
Good game today in very difficult conditions. Great to come away with a win 29/12.
Lets keep the pressure up and get better at tackling and attack, cutting out silly penalties.
Try and come to 7's tomorrow in Taby and to training next week.
We need to move forward with the scrum and our back plays ready for the Viking cup!
See you tomorrow!
---
Kommande aktiviteter
Hela kalendern