Exiles P18
Välkommen till Exiles P18-lag!
Vill du komma ner och träna med oss?
Skicka ett mail till Michael.
Välkommen!
---
Good result in difficult conditions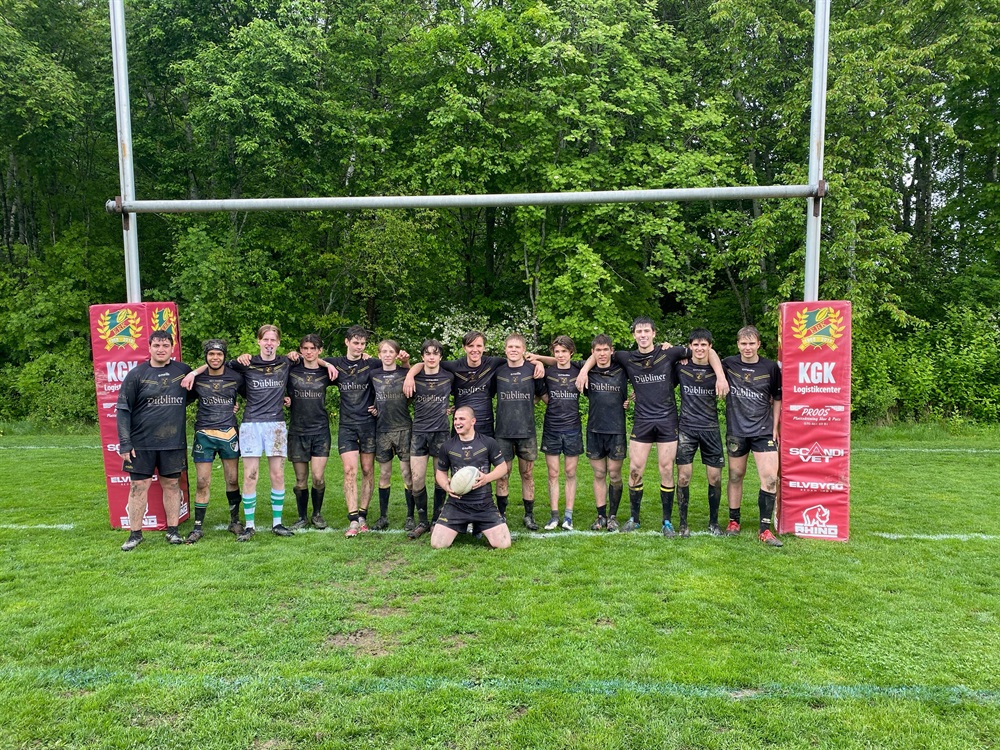 Well played Team!
Good game today in very difficult conditions. Great to come away with a win 29/12.
Lets keep the pressure up and get better at tackling and attack, cutting out silly penalties.
Try and come to 7's tomorrow in Taby and to training next week.
We need to move forward with the scrum and our back plays ready for the Viking cup!
See you tomorrow!
---
---
Training match on the 14th
All,
We need everyone to come training this week.
A training match is planned on the 14th vs Enskoping and we need to be ready. Brad will confirm details and the plan is a match and then catch the international match between Sweden and Czech Republic at Stadium after.
Training tomorrow will also include a backs session with Dustin and we will try and get some senior forwards to help on Thursday. Both sessions will end with a team run so numbers are critical.
See you all tomorrow
Mike
---
Training tomorrow and next week
Hi Team,
We all need to train tomorrow and next week as we have a match on the 14th, details to be confirmed by Brad.
Tomorrow training will be at Gubbangen meeting at 11:00am. Please be on time as we will training on a flat area a few minutes away from the pitches. If you are late call us to find out where.
On Tuesday (10th) we have provisionally booked Dustin for a backs training. It is very important the backs turn up on time to take full advantage of his time.
Full attendance is important as we need to run through backs moves, structure plays and set piece. We will finish with a team run.
Look forward to seeing you all tomorrow,
Mike
---
Training
Hi All,
Good match for the JV against the Danes. Well done players chosen and those that didn't make it, keep training and working hard, there is always a chance for selection.
We will have a strength session with Rick tomorrow and then contact/how to avoid contact, after. Strength from 6:00pm and I will join at 6:30pm.
On Thursday we will work on set piece (scrum/ line out and back moves) from 6:30pm.
Its important we all train this week as there will be no training on Saturday 16th (Easter Weekend).
See you all tomorrow
Mike
---
Kommande aktiviteter
Hela kalendern